Careers
JOIN US AT CSIS
Join an inclusive environment for exceptional people
Solve meaningful problems
There's never a shortage of interesting, complex, and meaningful problems to solve at CSIS, no matter what your area of expertise.
Take pride in your work
One of our core values is to care about your work. Employees at every level are empowered to put their hearts and minds into their work from start to finish.
Work with exceptional minds
We hire smart people who crave an open environment where they can be creative, ambitious and have a real impact.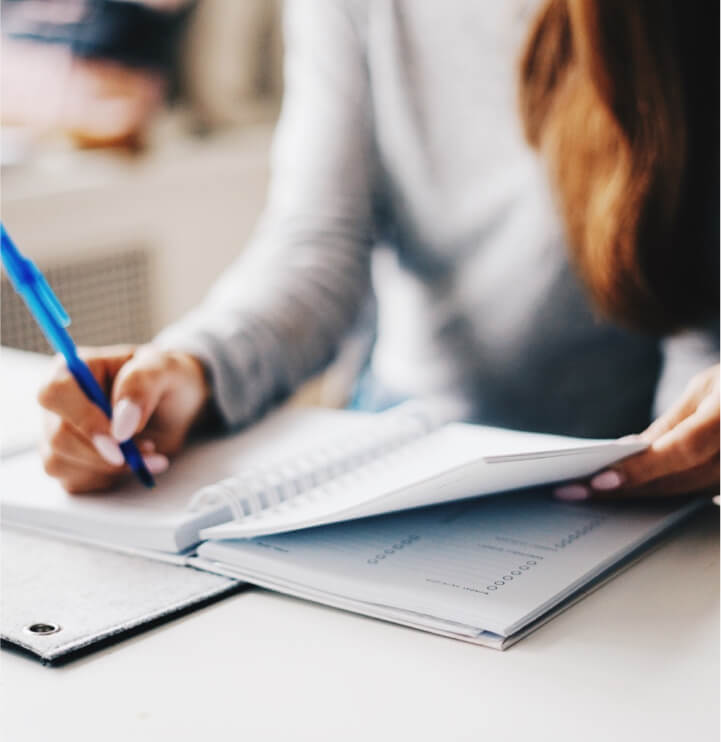 Professionals
Are you

the curious type?
We are always interested in speaking to talented individuals and technology professionals who are excited about expanding the frontiers of cyber security.
We've created a culture that rewards bright, driven people who deliver high quality work.

To work here, an intellectually curious mind and a proven ability to solve complex problems are essential.
Benefits for our
employees
Challenging work in a financially-independent company
Healthy, varied lunches (vegetarian and allergy options)
Health insurance, a pension, plus life and disability insurance
Rooms equipped with refrigerators, beverage & organic fruit
Flexible hours (we believe in a positive work-life balance)
Shower facilities and subsidised weekly massages
5 weeks holiday, plus 5 "floating" days off each year
Company events, for grown-ups and for families
Meet our
talented employees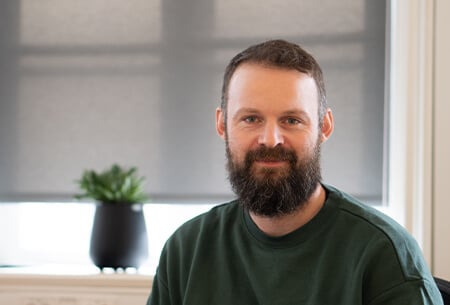 lead architect
Søren Bjerregaard Vrist
What I like about my job: I enjoy several aspects of my job. All the technical stuff, where I get to do all the fun and exciting things. I can influence my own job and the direction I think my area should take. I also really appreciate the team and the colleagues. It's like being part of a family. Those two things make a perfect job for me. I was elected Employee Representative in our Board of Directors and that links well to all the other things I do. I dive into technical details, and I the technical area. At the same time, I am involved in the strategic direction for the whole company.
How I came here: I started in 2011 because two of my friends from university who worked here, asked me to join. So, I joined right after I graduated as M.Sc. in Computer Science. Back then there was around 20 employees in CSIS. A lot of things were happening, and it was a lot of fun. I was part of starting up many of the things we are working with today. I had many different roles in the company. I left for a couple of years to get some experience outside CSIS. But I missed all my colleagues and my job and returned. A lot of great things had happened in the company, and I never regretted returning.
More about me: I am divorced and live with my two kids in Slangerup. I bike a lot, and commute to and from work by bike. I like doing outdoor things. I recently bought a lot of trees, which I saw up and use as firewood. I also have a geeky interest in beers, which I like to read about, taste and evaluate. I no longer brew it myself. In my private life I also see many of my work colleagues.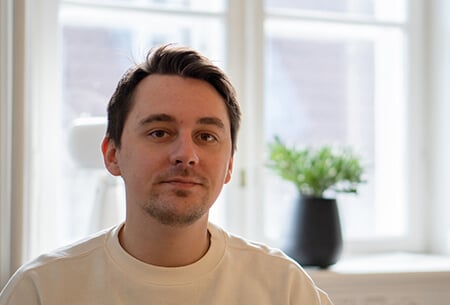 Developer
Philip Philipchuk
What makes me excited to go to work every morning? I think the most important thing for me is self-improvement. I get the possibility to improve myself and I learn new things every day. I can contribute to improving our systems and my feedback is listened to and used. I have a great team, and I get excellent feedback on my code.
How I came here: It was just luck that I got this job. I was looking for job advertisements in all of Denmark. I was looking for companies that were trying to implement improvements in their products. That was my biggest goal, and I found that with CSIS. I got the impression that CSIS knew what they were looking for in the interview and that really motivated me. When I was offered the job, I moved from the north of Jutland to Copenhagen.
More about me: It has been very interesting for me to come to Denmark from Ukraine. The mentality in Denmark is very different, and people's life priorities are quite different. That gives you inspiration and ideas on how to be more productive and maybe even happier, because you see differences and you can choose what you want to implement in your own life. I recently got married and I spend most of my free time with my wife. We like to walk and when the weather is good, we often take walking trips, preferably to the ocean. I am learning Danish and trying to improve myself.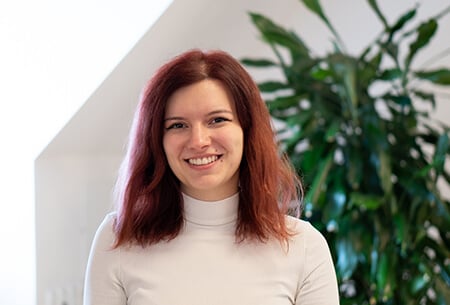 Security Analyst Student
Loredana Cosma
What I like about my job: What I enjoy most about my job is that I apply the theory that I learn on my master's degree into practice. Now I see what cyber security is in real life. I get to play "the detective." I can go and investigate across multiple platforms to get to the bottom of each incident. I like that I can use my creativity to identify the root of each problem. Everybody in the team is helpful and friendly, which made it easy for me to get up to speed.
How I came here: I study a master's degree in cyber security at Aalborg University, because this is what I would like to pursue in my career. To get more hands-on experience in this field, one of my professors recommended me to apply at CSIS, as they have also collaborated with my university in the past. Currently, I am a part-time security analyst, but I would like to stay here as a full-time analyst when I graduate.
More about me: My hobbies range from learning new languages and baking cakes, to more adventurous ones, like clay shooting and enduro (riding a motorcycle off-road). Like most, I love traveling. I especially enjoy renting a car to explore the country I am visiting. I also travel to my home country, Romania, several times a year. A fun fact is that I am a dog person who owns a cat.