THREAT INSIGHTS
WE ALERT YOU OF RELEVANT RISKS AND THREATS EXTERNAL TO YOUR ORGANIZATION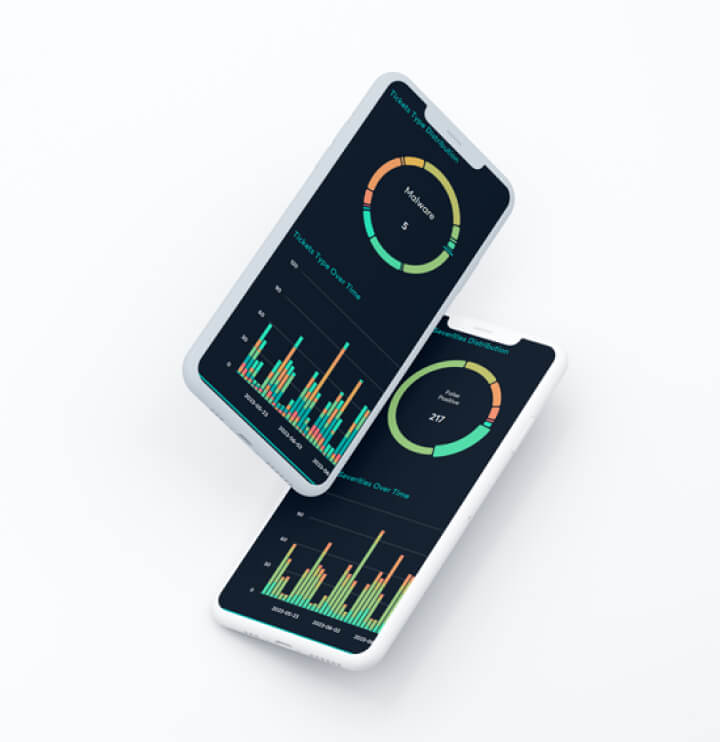 Context
A complex threat landscape requires an
intelligence-driven response
Threat Insights is a comprehensive solution designed to keep organizations at the forefront of cybersecurity knowledge.

Northern Europe's foremost cyber security Research & Intelligence team provides subscribers with critical updates on current cyber security threats, active exploitation of software vulnerabilities, new developments in malware, alongside global and regional threats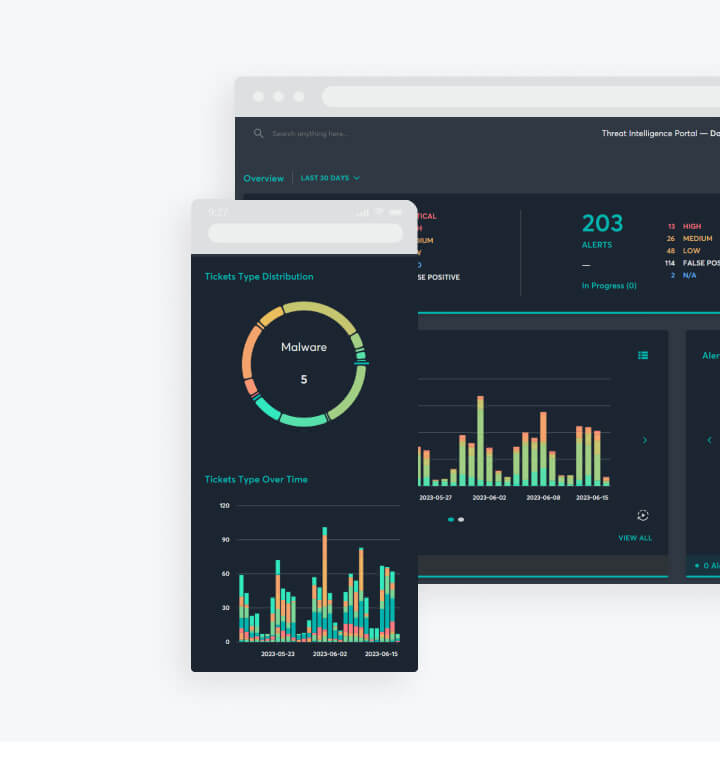 What we provide
A leading alerting and
advisory service
Threat Intelligence Aggregation: We consolidate and curate a wide range of threat intelligence reports from trusted sources to ensure that you receive a holistic view of the current threat environment, allowing for better-informed security decisions.
Emerging Threat Reports: Our team continuously monitors the evolving threat landscape for new threats, ensuring that you get information as soon as possible.
Exclusive Content: Gain access to exclusive content that provides insight into real incident response cases and investigations. These insights, being based on real in-the-wild incident response, provide a unique and timely perspective on the tactics and strategies used by cybercriminals.
TTP Analysis: Our service goes beyond just reporting threats: We analyze the tactics, techniques, and procedures used by threat actors, providing a clear picture of their modus operandi. This knowledge is invaluable in crafting effective defensive strategies.Threat Matrix Reports: Our comprehensive management reports delivered on a periodic basis help leaders make informed strategic cybersecurity decisions.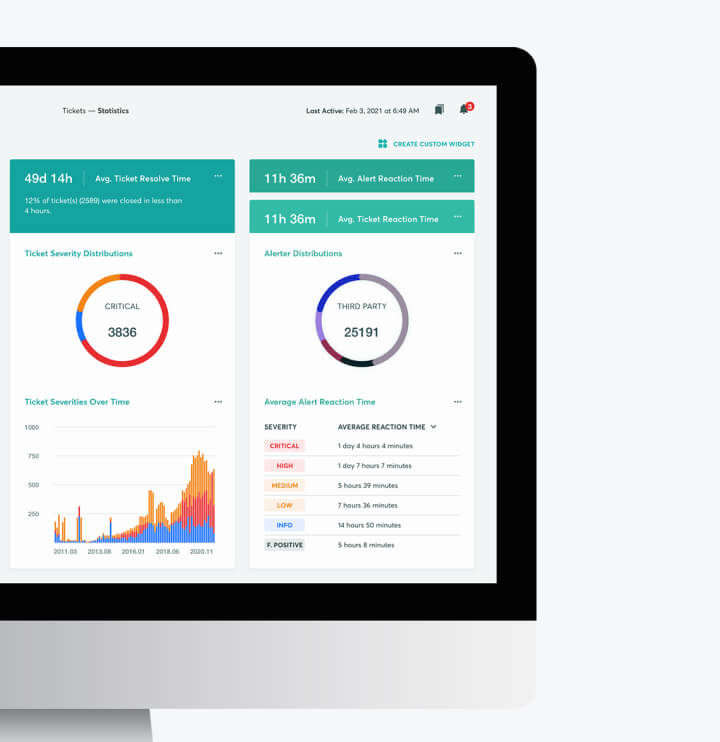 Portal Access
Threat Intelligence Portal -

Your single pane of glass
The service is available through our web-based Threat Intelligence Portal which provides real-time alerting, interactive dashboards, as well as search and filtering capabilities.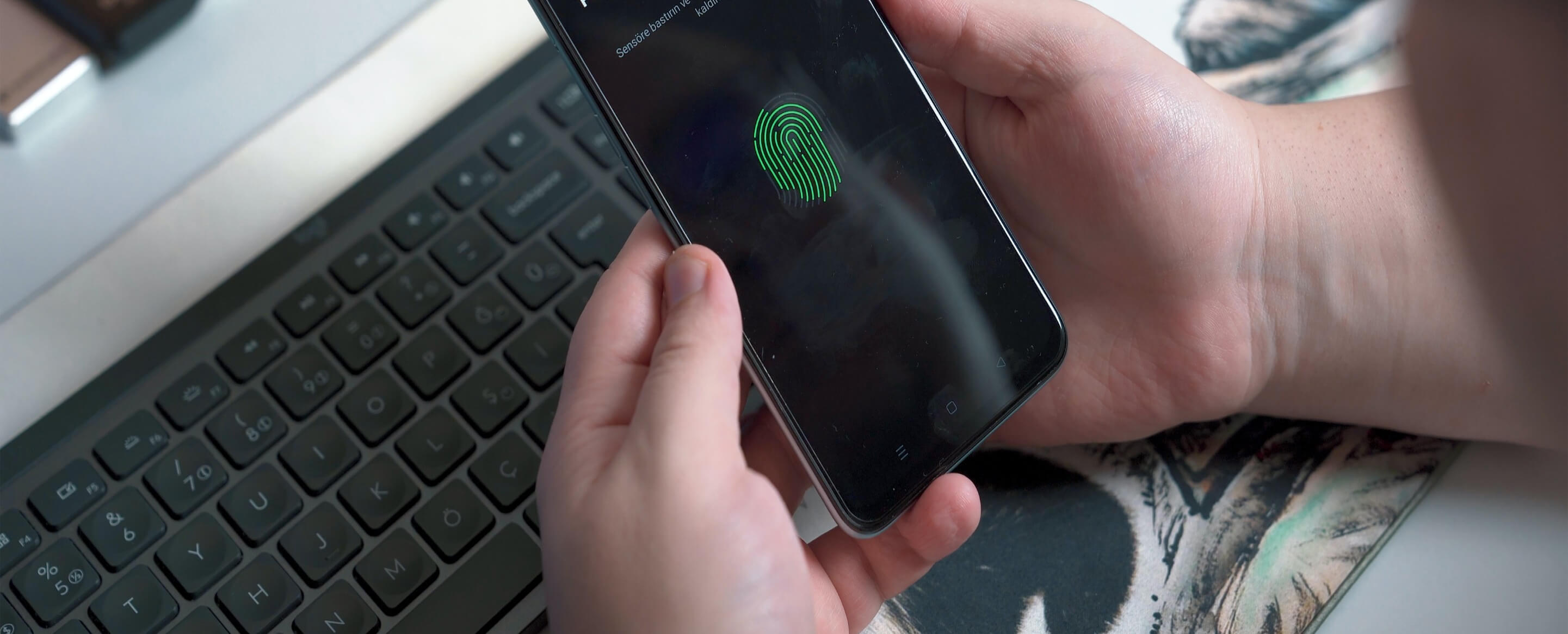 Benefits
Leading alerting and

advisory service
Proactive Defense: By staying up to date with the latest threat intelligence reports, your organization can proactively defend against emerging threats before they become an issue.
In-depth Insights: Gain exclusive access to detailed content around real-life incident response cases and investigations, providing a deeper understanding of the current threat landscape.
Knowledge of Adversary Tactics: Understand the tactics, techniques, and procedures (TTPs) employed by threat actors, enabling your organization to anticipate and counteract potential attack strategies.
SEE US IN ACTION
Request
a demo
Rest Assured.

We are the leader in actionable and intelligence-driven detection and response services.